Anne Petty
Anne Petty was the author of three horror/dark-fantasy novels, three books of literary criticism, and many essays on writing, mythology, and J.R.R. Tolkien. Short fiction includes her award-winning story "Blade," and "The Veritas Experience," published in The Best Horror, Fantasy & Science Fiction of 2009. Anne was an active member of the Horror Writers Association and the Science Fiction & Fantasy Writers of America. She was a founding member of the Tallahassee Writers Association and was a regular presenter at writers' conferences and pop-culture conventions such as Dragon-Con in Atlanta. In 2006, she founded Kitsune Books, a small press specializing in literary fiction and book-length poetry collections. She received a Ph.D. in English from Florida State University. Sadly, Anne died on July 21, 2013 after a long and valiant struggle with cancer. Her work, like the work of all serious and important writers, lives on.
~ ~ ~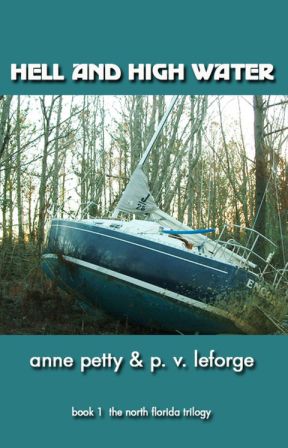 Hell and High Water
Shrimpboat captain Carla Conway thought her life was enough of a mess before she found her old nanny dumped like a rag doll in the belfry of a long-abandoned church. With the help of her crusty first mate Comer--and little from the sheriff--she investigates the old woman's death. What she finds takes her deep into the myths and legends of the Florida swamps--and into the mystery of her own origin.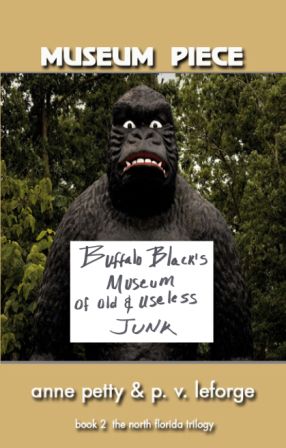 Museum Piece
Leaving Miami for the sunny shores of Panama City was supposed to be a good thing for the Rankin family. Vicky has her PI license and Rick finally has a real job. But things aren't going to be that simple. Instead, they are drawn into the nefarious doings of Snag, proprietor of a mysterious museum on the edge of town where boards creak, cadavers reek, and laughter echoes down from the rafters.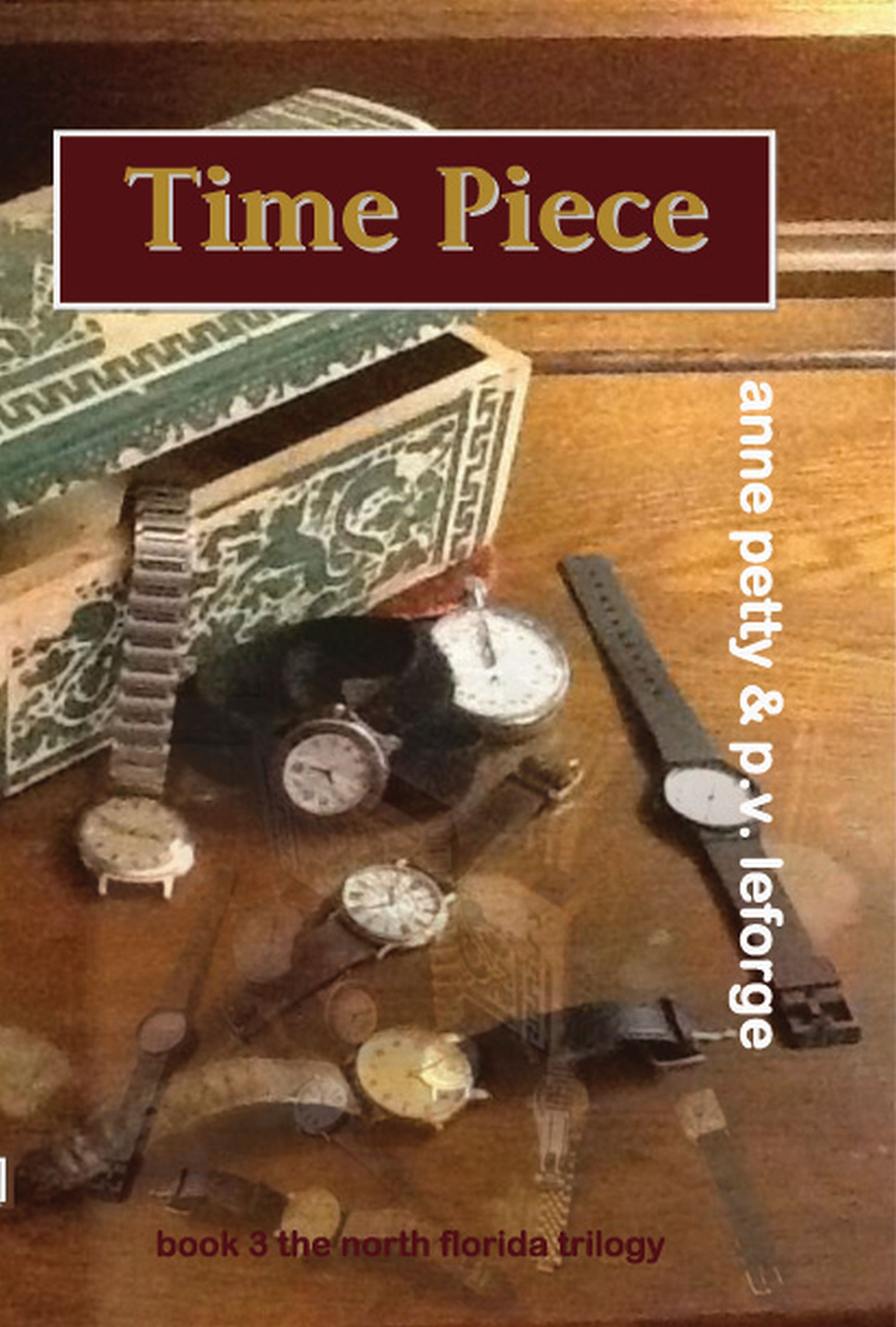 TIme Piece
One rain-lashing night, Melanie Truslow's father--a former French officer in Vietnam--fell off the McClenny Pier near his North Florida home and was drowned. Now his large house, and its ghosts, are hers. As she begins to settle into her new surroundings, she tries to understand the accident of his death and to reconstruct the life of the man who had left her mother before Melanie was born. Her only clues lie within the house's filthy basement--a room with blacked-out windows, chicken bones and cigarette butts strewn on the floor, and stacks of homemade pornographic videos narrated by a scarred and cynical French journalist.










Ordering Information
We do not have shopping carts and payment buttons, but ordering from Black Bay Books is still quick, easy, and private. Just click here: Order Department , and let us know the following:
Which titles you want to purchase,
The number of copies of each,
Your shipping address,
How you want to pay.
If you choose PayPal as your payment method, we will send you a PayPal invoice. If you want to send a check or money order, we will send you the address to mail it to by return email. It's pretty easy, really.
And at Black Bay Books, shipping is always FREE, no matter how many copies you order.

---
Copyright © 2004-2013 Black Bay Farm
Revised -- 09-21-2013