Iza Moreau
Iza Moreau lives in the southern United States, where she rides dressage at the fourth level and shoots target archery using both recurves and horsebows. She counts Sarah Waters, Maggie Estep, and the Bronte sisters—Acton, Currer, and Ellis—among her literary influences.
~ ~ ~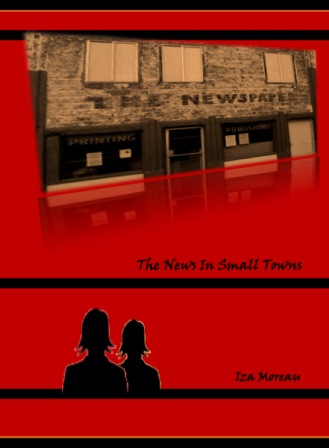 The News in Small Towns
This book was a top-five finalist in the 2013 Next Generation Indie Awards contest iln 2 categories: Mystery Fiction and Regional Fiction. Sue-Ann McKeown returns to her home town of Pine Oak after a crushing six months of war reporting in Iraq. Her mother has died in a tragic riding accident and her father has sold most of the family's possessions and run off to Italy. Sue-Ann herself has broken up with her long-time photographer boyfriend. And, oh, yeah, she is also suffering from a mysterious disease that makes it difficult for her to focus on her new job as reporter for The Pine Oak Courier. The only good man available in Pine Oak is her boss--but he is dating the office manager, who happens to be Sue-Ann's old high-school rival. Then someone reports that a dead goat has been found in a dumpster and a mysterious Pirate Radio Station begins sending her weird messages. Well, what else is there to investigate in this dump? But what Sue-Ann finds runs deep into the history of Pine Oak and teaches her things she had never expected about courage, perseverance, and love. Price: $14.95 trade paperback.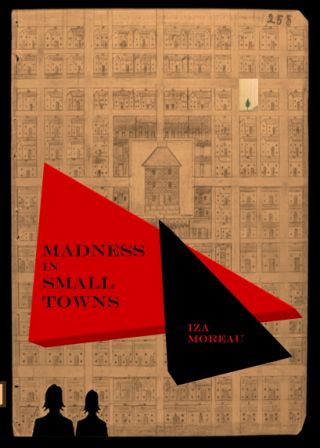 Madness in Small Towns
Things are always a little wonky in the small town of Pine Oak, Florida. But lately reporter Sue-Ann McKeown, feels like every crazy thing is landing on her desk. For starters, a former mental patient demands that Sue-Ann write his story—or else. But why her? What is the meaning of the coded messages she hears on the local pirate radio station? And why has her new best friend quit her job and left town for parts unknown? Her investigations lead her behind the walls of a mental institution and into a secret compound in the woods where broken ex-soldiers hide from the world. And, oh yeah, Sue-Ann's post-traumatic stress syndrome—a souvenir of her time reporting on the war in Iraq—is kicking in . . . Price: $14.95 trade paperback.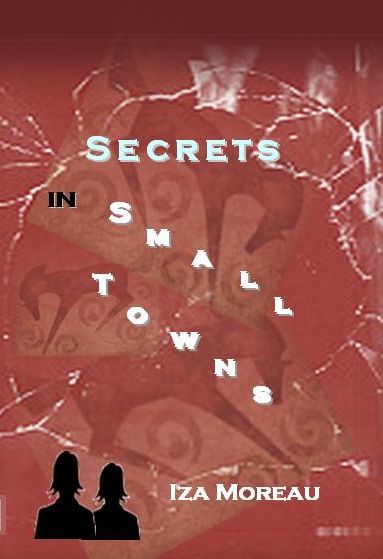 Secrets in Small Towns
In her third adventure, Sue-Ann McKeown discovers a runaway boy--totally buzzed out on designer drugs--zonked out near her farm. Trouble is, the Sergeant who answers her distress call seems a little too eager to take the boy back to the juvenile detention center. Her investigation takes her back to her days in Iraq, to an abusive orphanage, and to a sleazy bar called The Red River Saloon, where all manner of ex-convicts and local low-lifes gather for purposes that Sue-Ann must discover. Price: $14.95 trade paperback.



Mysteries in Small Towns
Forthcoming in February, 2015. This is a collection of short stories featuring Sue-Ann McKeown, GIna Cartwright, and all the rest of the characters in the little Florida town of Pine Oak, Florida. In story-sized snippets, Mysteries in Small Towns chronicles the development of Sue-Ann and Gina's relationship, but it also goes into questions of sport-Horse breeding and gaited-horse training. But the two also are called on to solve puzzies in Montana and New York City. The stories are only loosely connected to each other, but all take place after Secrets in Small Towns. Price: $14.95 trade paperback.




<
Ordering Information

We do not have shopping carts and payment buttons, but ordering from Black Bay Books is still quick, easy, and private. Just click here: Order Department , and let us know the following:
Which titles you want to purchase,
The number of copies of each,
Your shipping address,
How you want to pay.
If you choose PayPal as your payment method, we will sent you a PayPal invoice. If you want to send a check or money order, we will send you the address to mail it to by return email. It's pretty easy, really.
And at Black Bay Books, shipping is always FREE, no matter how many copies you order.

Note: E-book versions can be found here.
---
Copyright © 2004-2013 Black Bay Farm
Revised -- 09-21-2013