Rick Campbell
Rick Campbell is the director of Anhinga Press and teaches English at Florida A&M University in Tallahassee, Florida. He's won a Pushcart Prize, an NEA Fellowship in Poetry, and two poetry fellowships from the Florida Arts Council. He's published poems and essays in many journals including The Georgia Review, The Florida Review, Prairie Schooner and many others. He was born on the Ohio River twenty miles downriver from Pittsburgh.
~ ~ ~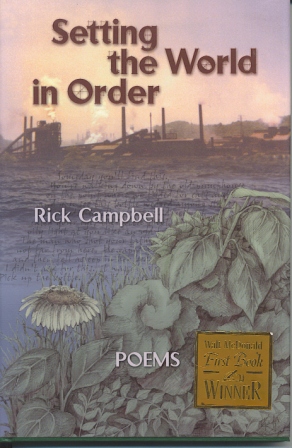 Setting the World in Order
"These are poems that testify not only to Rick Campbell's ever-increasing skill as a poet, but to his tenderness, his courage, his deep appreciation for exactly the way water flows, light falls, and the many ways we honor and dishonor our workaday lives." --Robert Dana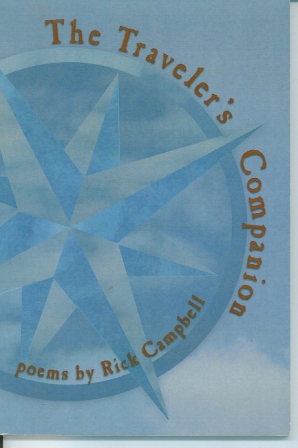 The Traveler's Companion
"Campbell's poems are personal, even intimate, but their metaphors and meanings have a broad and tough reality." --Iron Horse Literary Review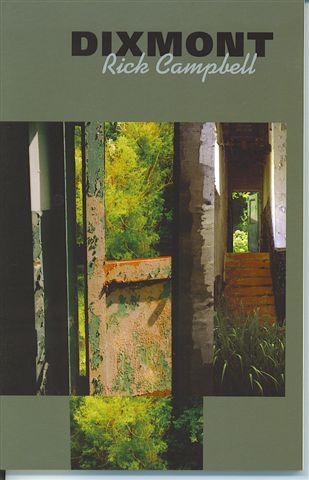 Dixmont
In his third collection of poetry, Rick Campbell ranges from baseball to teaching to Florida landscape. The history of mental illness in his family is a backdrop to these beautiful lyrics.
Ordering Information
Trade paperback copies of these books can be purchased from the author at rc2121@tds.net

E-book versions can be found here: https://www.smashwords.com/profile/view/rickca
---
Copyright © 2004-2013 Black Bay Farm
Revised -- 09-21-2013