Sara Warner
Award-winning author Sara Warner is a third-generation Floridian and environmentalist. At various times in her life she has taught literature at Florida State University, bred and trained champion horses, and worked as a musician. She has a Ph.D. in History, Theory, and Culture from Emory University. She makes her home in the wilds of the Florida panhandle with her husband, P.V. LeForge, several horses, dogs, cats, and assorted wildlife friends. She is the author of Down to the Waterline: Nature, Boundaries, and the Law in Florida. Still Waters, her first novel, is the 2013 Grand Prize Winner for Fiction of the Next Generation Indie Book Awards.
~ ~ ~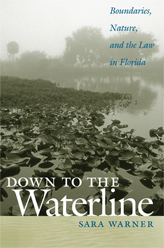 Down to the Waterline
"Down to the Waterline contains a tapestry of several beautiful interwoven themes: that nature must be reckoned with when determining waterfront property lines; that we seldom if ever fully anticipate the repercussions of our technological achievements; that societal progress means more than bettering the human community—we now realize the whole biocommunity must be bettered; that often the natural world is far more beneficial to human society when left in its natural state. Applying these themes to the history of Florida's public/private property battles creates a fascinating tale."--David C. Slade, Esq., editor of Putting the Public Trust Doctrine to Work. Down to the Waterline is the definitive study of Florida water boundaries. Price: $24.95 trade paperback, $39.95 hardback.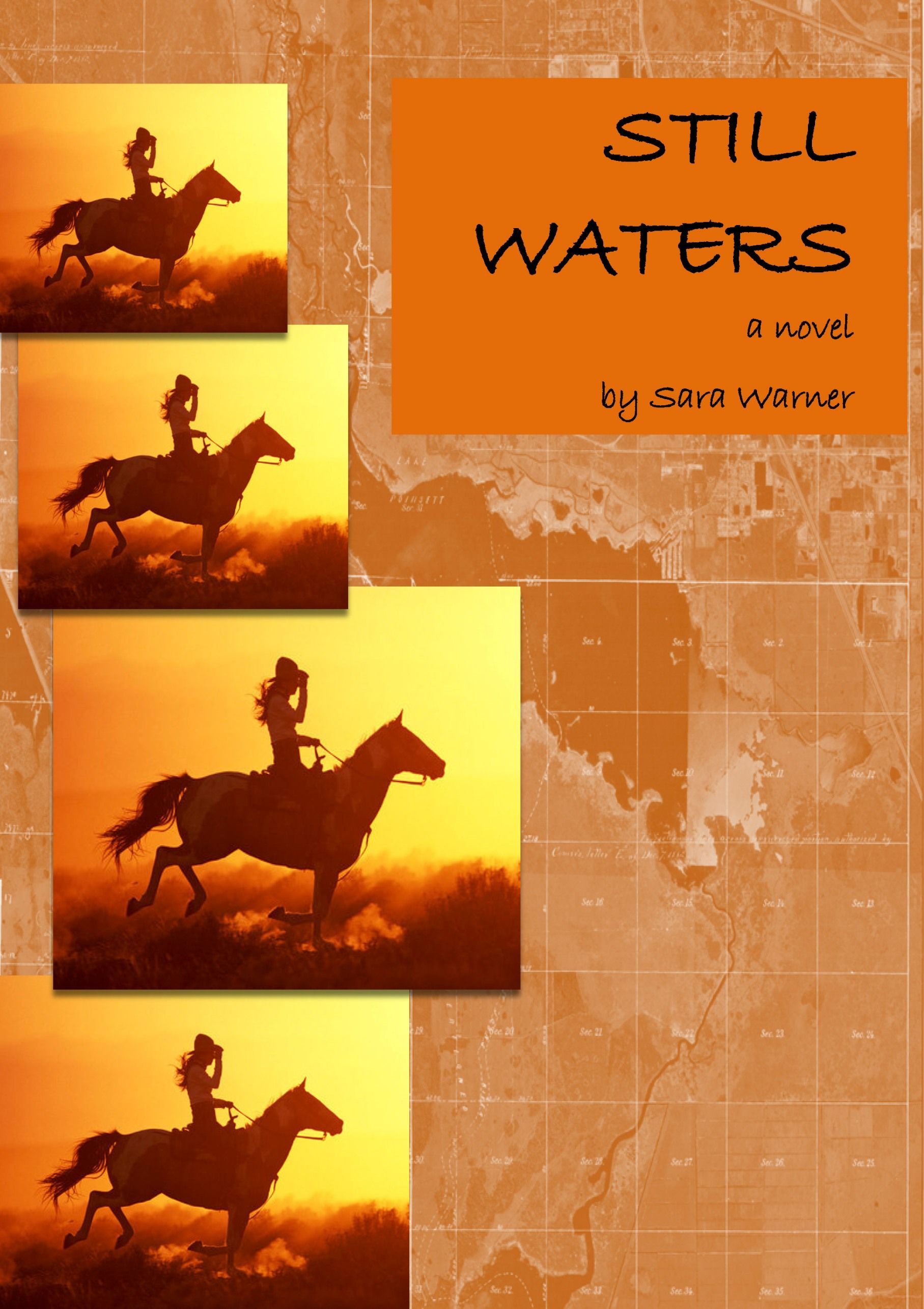 Still Waters
When researcher Teena Shostekovich returns home to find her computer files stolen, she suspects it has something to do with the case she's working. But a call from the thief complicates things and nothing gets any clearer when Detective Logan Deo arrives. Meanwhile, as the story of cowgirl Jessie Weston unfolds on the shores of Lake Ponder, Teena and Jessie's paths veer ever closer to collision. This book is the Winner of the 2013 Next Generation Indie Book Awards in General Fiction is a finalist in Suspense/Thriller, and is the overall GRAND PRIZE winner for all fiction. Price: $14.95 trade paperback.



The Horses of Katrina
Forthcoming in 2014. In the aftermath of Hurricane Katrina, Sara made a dozen trips into the hardest-hit areas of Mississippi, delivering feed and hay to needy, rescued horses. The story of her incredible adventure is told here in a series of updates to all of the horse owners who contributed time, money, and effort into the project. Illustrated with pictures taken by the author. Price: Pending.
Ordering Information

We do not have shopping carts and payment buttons, but ordering from Black Bay Books is still quick, easy, and private. Just click here: Order Department , and let us know the following:
Which titles you want to purchase,
The number of copies of each,
Your shipping address,
How you want to pay.
If you choose PayPal as your payment method, we will sent you a PayPal invoice. If you want to send a check or money order, we will send you the address to mail it to by return email. It's pretty easy, really.
And at Black Bay Books, shipping is always FREE, no matter how many copies you order.

Note: E-book versions can be found here.
---
Copyright © 2004-2013 Black Bay Farm
Revised -- 09-21-2013