Our Titles
(In Alphabetical Order)
The following titles are available from Black Bay Books. Ordering information can be found at the bottom of the page. For more information about each book click on the Our Authors link on the sidebar.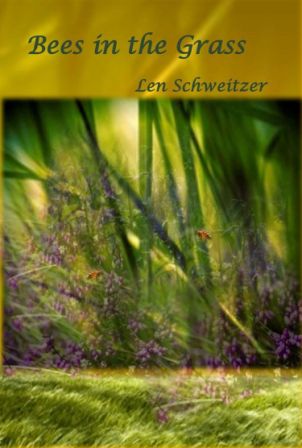 Bees in the Grass, by Len Schweitzer
With a style somewhere between a hipster and a Japanese landscape painter, poet Len Schweitzer has mastered the poetics of image. In this, his first full-length book of poems, he presents us with such exotic pictures as a "fedora glazed with paris rain" and a "dead man's skull rattling with silver coins." He invites us to recall the scent of frangipani, the taste of mangoes and honey, the caress of a warm Gulf Stream breeze, and a hundred other bottled-up sensations that awaken the senses like an after-dinner tipple, sip by sip, poem by poem. Price: $14.00 trade paperback.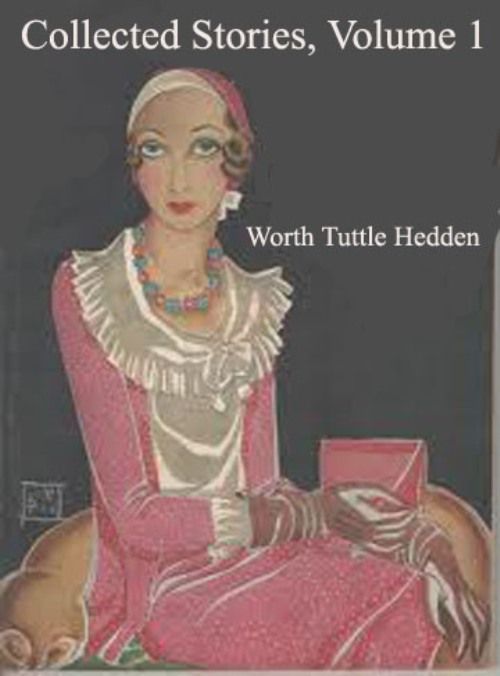 The Collected Stories of Worth Tuttle Hedden, Volume 1, by Worth Tuttle Hedden
These are all stories of race. Written between 1917 and 1947, they are the author's attempts to describe the racial situation in the South in the early part of the 20th Century. Like her award-winning novel, The Other Room," the stories are sensitive, original, and important. Introduction by Hedden scholar P. V. LeForge. This book is avaialble as a $3.99 e-book only.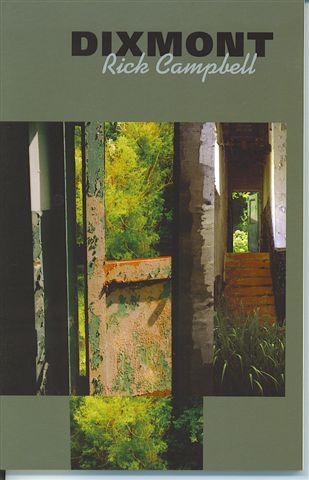 Dixmont, by Rick Campbell
In his third collection of poetry, Rick Campbell ranges from baseball to teaching to Florida landscape. The history of mental illness in his family is a backdrop to these beautiful lyrics.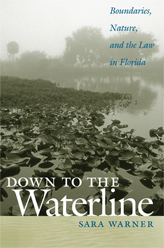 Down to the Waterline, by Sara Warner
"Down to the Waterline contains a tapestry of several beautiful interwoven themes: that nature must be reckoned with when determining waterfront property lines; that we seldom if ever fully anticipate the repercussions of our technological achievements; that societal progress means more than bettering the human community—we now realize the whole biocommunity must be bettered; that often the natural world is far more beneficial to human society when left in its natural state. Applying these themes to the history of Florida's public/private property battles creates a fascinating tale."--David C. Slade, Esq., editor of Putting the Public Trust Doctrine to Work. Down to the Waterline is the definitive study of Florida water boundaries. Price: $24.95 trade paperback, $39.95 hardback.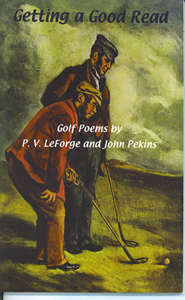 Getting a Good Read, by P.V. LeForge and John Pekins
Poems about golf, written by two guys serious about their game, but not too serious to stop and take a good look around the course and a good look inside themselves as well. Here are poems that will ring true inside everyone who has ever swung a club--poems that make you realize that, if you put forth your best effort, there are no bad days in golf. Price: $10 trade paperback.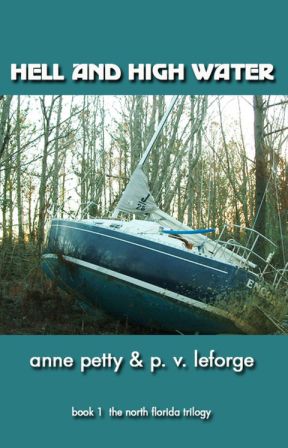 Hell and High Water, by P.V. LeForge and Anne Petty
Shrimpboat captain Carla Conway thought her life was enough of a mess before she found her old nanny dumped like a rag doll in the belfry of a long-abandoned church. With the help of her crusty first mate Comer--and little from the sheriff--she investigates the old woman's death. What she finds takes her deep into the myths and legends of the Florida swamps--and into the mystery of her own origin.







The Horses of Katrina, by Sara "Warner
Forthcoming in 2017. In the aftermath of Hurricane Katrina, Sara made a dozen trips into the hardest-hit areas of Mississippi, delivering feed and hay to needy, rescued horses. The story of her incredible adventure is told here in a series of updates to all of the horse owners who contributed time, money, and effort into the project. Illustrated with pictures taken by the author. Price: Pending.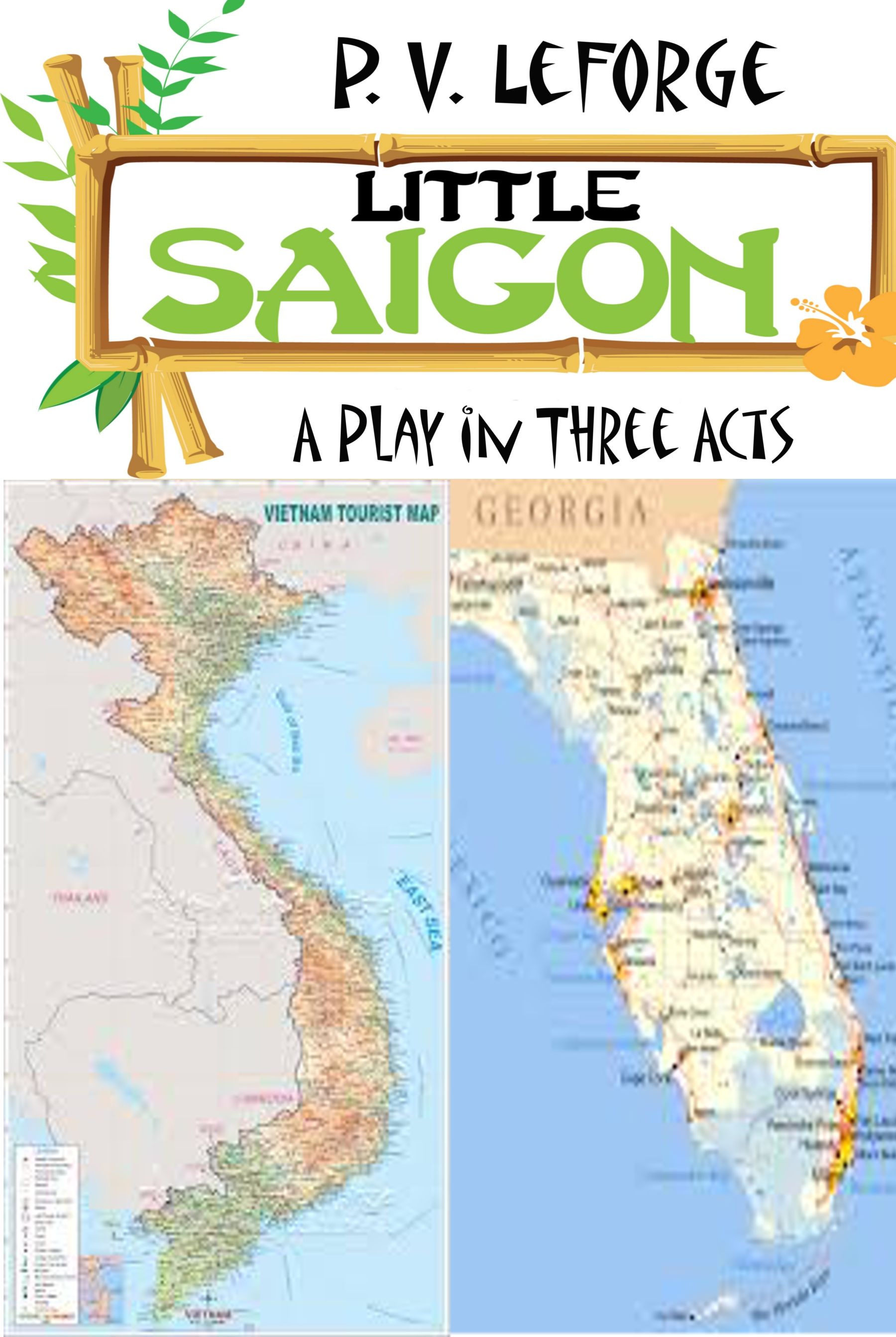 Little Saigon and Other Plays, by P.V. LeForge
LITTLE SAIGON is a three-act play dramatizing the Vietnamese refugee crisis in the U.S. right after the fall of Saigon in 1975. The Hoang family--at least most of them--have survived the trip to Florida. But getting jobs and sticking together may be a harder proposition than the boat ride.
ALL TRAMP'S DAY and THE EDGE are both one-acts. In the former, an old vagabond wanders into a record store in a college town. In the latter, a young divorcee tries to make sense of her life by studying to be a clown and explaining her actions to her father.
Price: $14.95 trade paperback.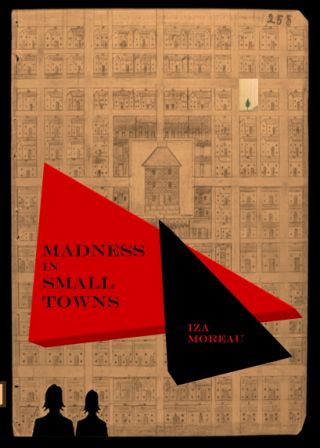 Madness in Small Towns
Things are always a little wonky in the small town of Pine Oak, Florida. But lately reporter Sue-Ann McKeown, feels like every crazy thing is landing on her desk. For starters, a former mental patient demands that Sue-Ann write his story—or else. But why her? What is the meaning of the coded messages she hears on the local pirate radio station? And why has her new best friend quit her job and left town for parts unknown? Her investigations lead her behind the walls of a mental institution and into a secret compound in the woods where broken ex-soldiers hide from the world. And, oh yeah, Sue-Ann's post-traumatic stress syndrome—a souvenir of her time reporting on the war in Iraq—is kicking in . . . Price: $14.95 trade paperback.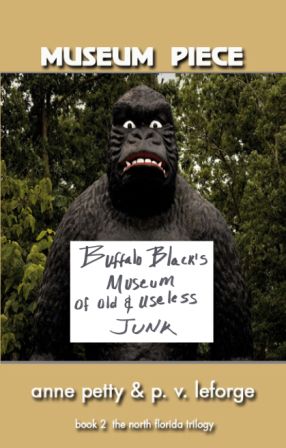 Museum Piece, by P.V. LeForge and Anne Petty
Leaving Miami for the sunny shores of Panama City was supposed to be a good thing for the Rankin family. Vicky has her PI license and Rick finally has a real job. But things aren't going to be that simple. Instead, they are drawn into the nefarious doings of Snag, proprietor of a mysterious museum on the edge of town where boards creak, cadavers reek, and laughter echoes down from the rafters.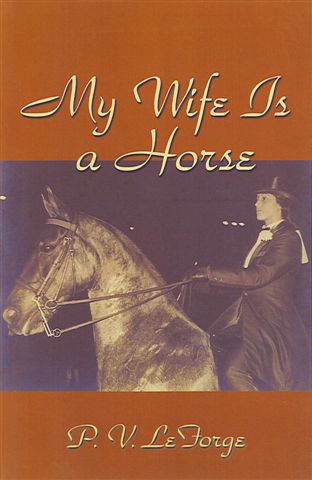 My Wife Is A Horse, by P.V.LeForge
Poems about farms and horses and dressage. The e-book is a special edition featuring two extra poems, one of which is "My Husband's an Ass," written by Sara Warner. Price: $13.95 trade paperback; $25 Limited edition hardback.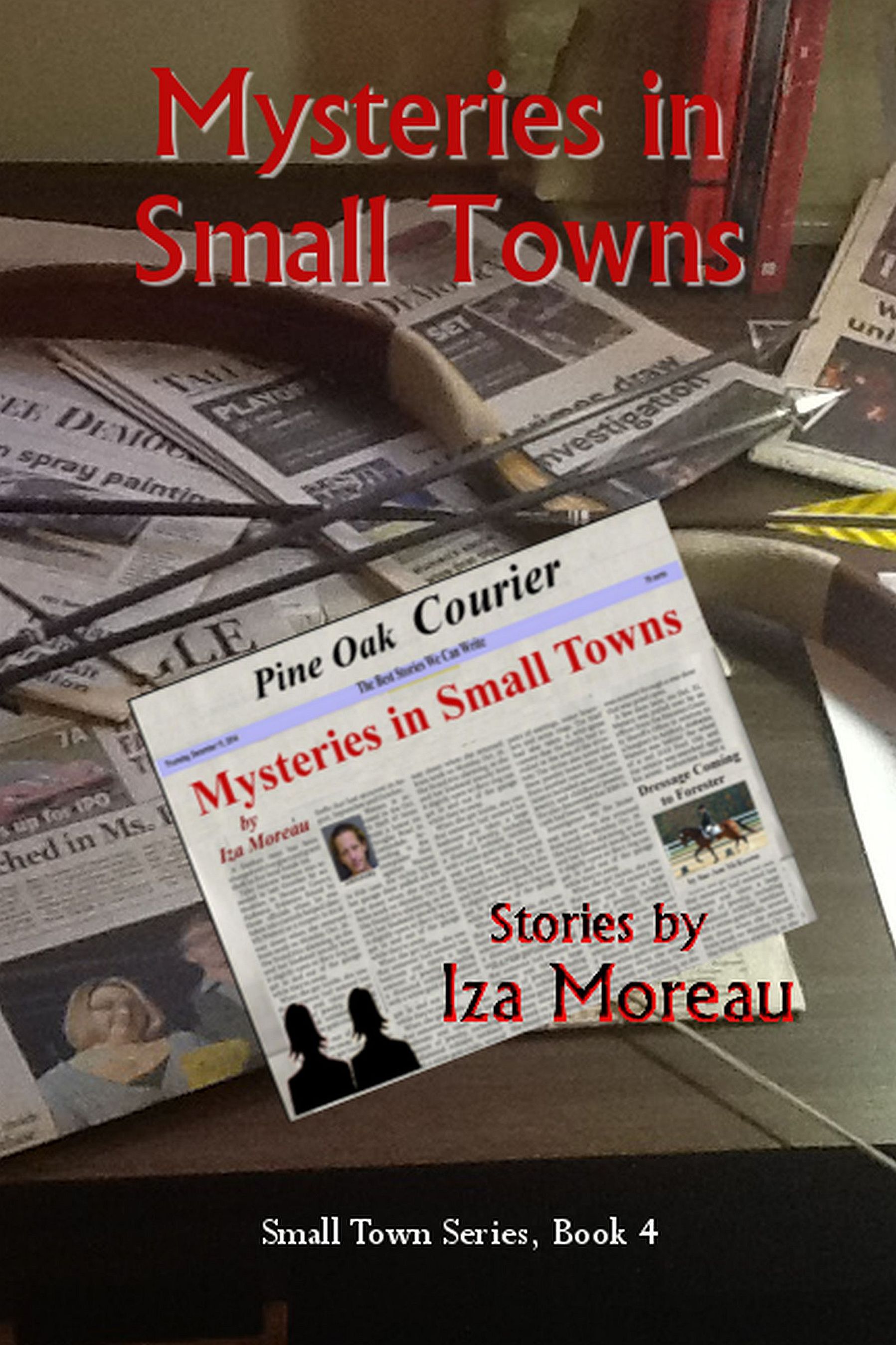 Mysteries in Small Towns, by Iza Moreau
This is a collection of short stories featuring Sue-Ann McKeown, GIna Cartwright, and all the rest of the characters in the little Florida town of Pine Oak, Florida. In story-sized snippets, Mysteries in Small Towns chronicles the development of Sue-Ann and Gina's relationship, but it also goes into questions of sport-Horse breeding and gaited-horse training. But the two also are called on to solve puzzies in Montana and New York City. The stories are only loosely connected to each other, but all take place after Secrets in Small Towns. Price: $14.95 trade paperback.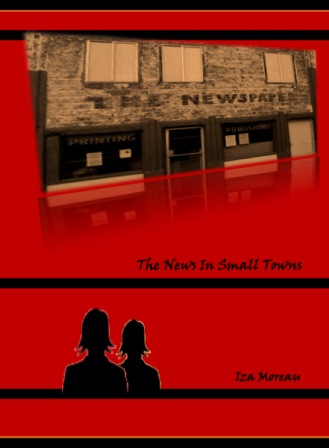 The News in Small Towns, by Iza Moreau
This book was a top-five finalist in the 2013 Next Generation Indie Awards contest iln 2 categories: Mystery Fiction and Regional Fiction. Sue-Ann McKeown returns to her home town of Pine Oak after a crushing six months of war reporting in Iraq. Her mother has died in a tragic riding accident and her father has sold most of the family's possessions and run off to Italy. Sue-Ann herself has broken up with her long-time photographer boyfriend. And, oh, yeah, she is also suffering from a mysterious disease that makes it difficult for her to focus on her new job as reporter for The Pine Oak Courier. The only good man available in Pine Oak is her boss--but he is dating the office manager, who happens to be Sue-Ann's old high-school rival. Then someone reports that a dead goat has been found in a dumpster and a mysterious Pirate Radio Station begins sending her weird messages. Well, what else is there to investigate in this dump? But what Sue-Ann finds runs deep into the history of Pine Oak and teaches her things she had never expected about courage, perseverance, and love. Price: $14.95 trade paperback.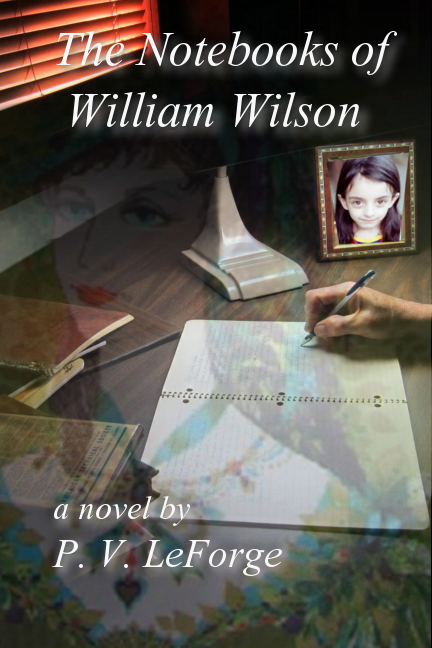 The Notebooks of William Wilson, by P. V. LeForge
On a chilly evening in March, 1917, 17-year-old Virginia Lampley disappears from her upper-class home in Richmond, Virginia. Her straight-laced parents never see or hear from her again. Seventy years later, her granddaughter Christine begins an earnest search for Virginia, using a single diary entry as the only clue to her whereabouts.
In March, 1977, austere and cheerless reference librarian William Wilson begins his own diary in an attempt to explain why his existence is so loathsome to him. When he meets Christine by chance in the library, he begins to be as obsessed by her as she is by her grandmother. When he finds that she has been writing a journal about her activities, his boring life takes a turn that he never could have imagined. Their search takes them not only into the life of the theater in the early 1900s, but into their childhoods as well, where it turns out that nothing is what it seems.
Three notebooks; three diaries; three very different fates. Price: $14.95 trade paperback.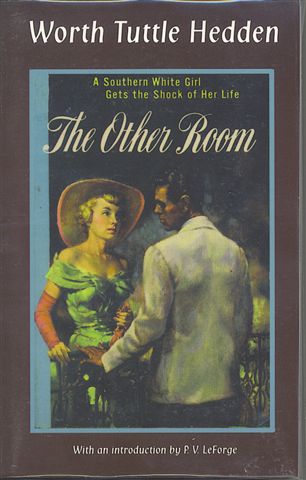 The Other Room, by Worth Tuttle Hedden
This is a reprint of the prize-winning novel about a young woman who unknowingly signs up to teach classes at an all-black college in New Orleans in 1920. It is one of the best--and earliest--views of breaking the color line as well as a touching love story of a man and woman of different races. The new introduction by Hedden scholar and biographer P. V. LeForge brings the novel into historical context and gives a brief sketch of this wonderful, but heretofore forgotten writer. Price: $14.95 trade paperback.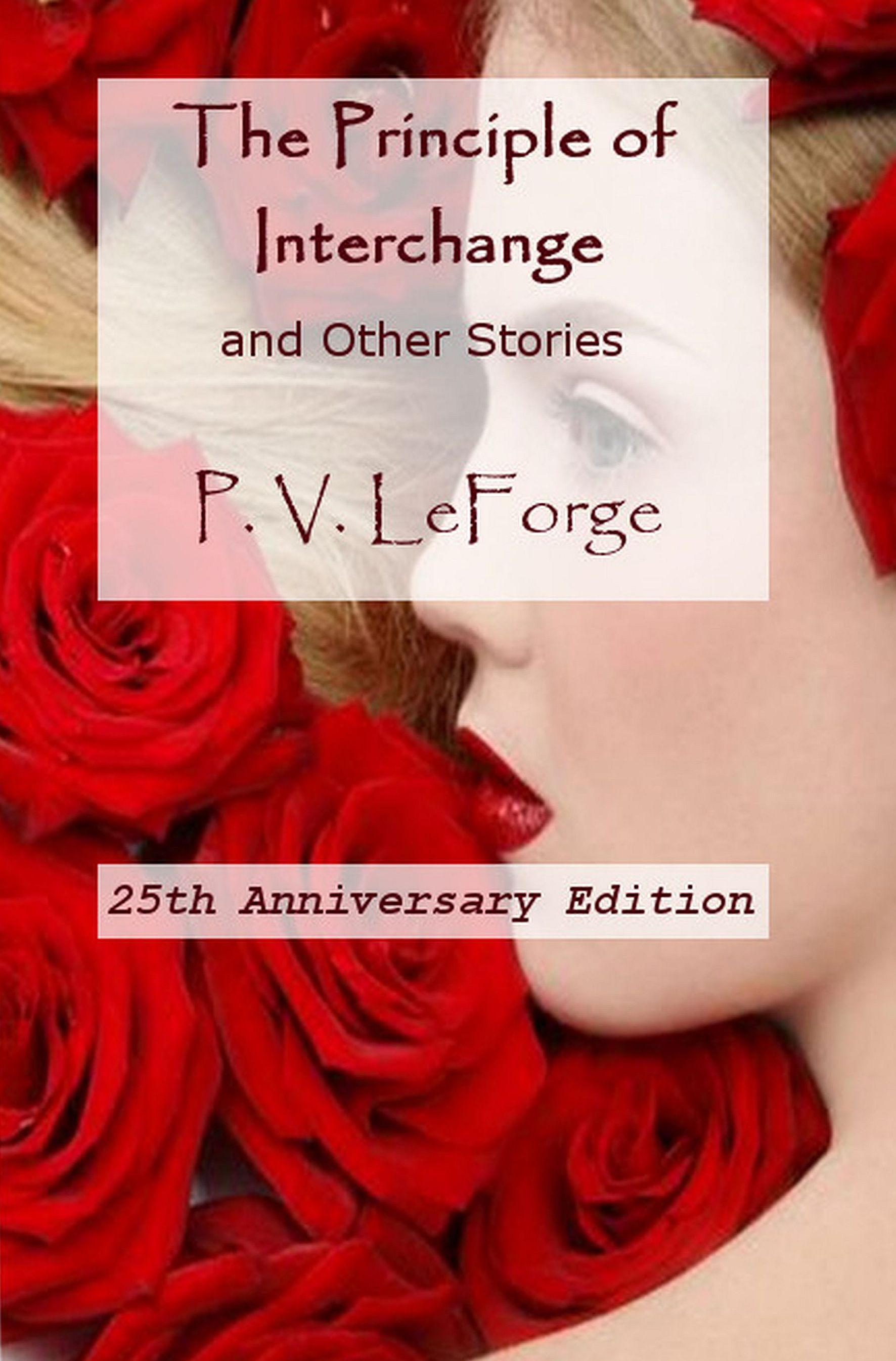 The Principle of Interchange, by P.V. LeForge
This is the Twenty-Fifth Anniversary Edition of P. V. LeForge's first collection of stories. With settings as diverse as Florida, Mexico, India, and China, these finely wrought tales with their vibrant characters and unique situations paint a picture of life that is rich, diverse, and hopeful. Price: $14.95 trade paperback.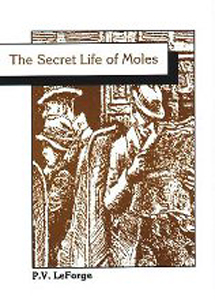 The Secret Life of Moles, by P.V. LeForge
This is the book that launched the career of award-winning poet P. V. LeForge. Serious and quirky at the same time, these poems will transport you into realms that you were never sure--but always hoped--really existed. Includes the underground classic "Anting." Price: $10 trade paperback.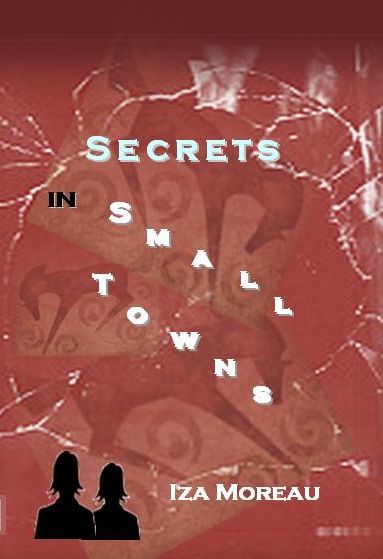 Secrets in Small Towns, by Iza Moreau
Forthcoming in February, 2014. In her third adventure, Sue-Ann McKeown discovers a runaway boy--totally buzzed out on designer drugs--zonked out near her farm. Trouble is, the Sergeant who answers her distress call seems a little too eager to take the boy back to the juvenile detention center. Her investigation takes her back to her days in Iraq, to an abusive orphanage, and to a sleazy bar called The Red River Saloon, where all manner of ex-convicts and local low-lifes gather for purposes that Sue-Ann must discover. Price: $14.95 trade paperback.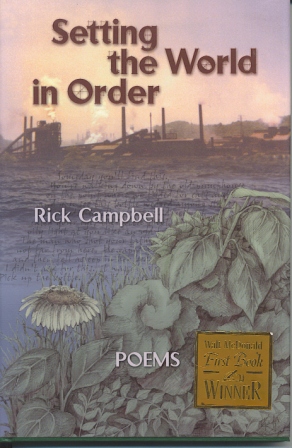 Setting the World in Order, by Rick Campbell
"These are poems that testify not only to Rick Campbell's ever-increasing skill as a poet, but to his tenderness, his courage, his deep appreciation for exactly the way water flows, light falls, and the many ways we honor and dishonor our workaday lives." --Robert Dana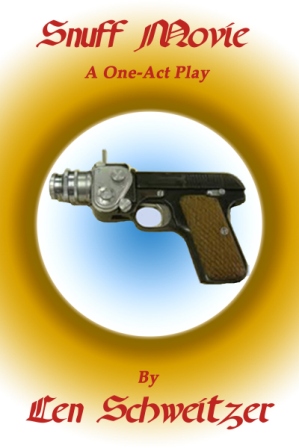 Snuff Movie A One-Act Play, by Len Schweitzer
Paul Czarda drinks whiskey in order to write, and write he must. Driven by his imagination, he has left the world of others. Then the world comes knocking. A teenaged girl delivers his newspaper and offers him her body. Suddenly the teenaged girl goes missing, and Czarda finds himself stalked by a cinematographer obsessed in filming a snuff movie.This is available available as an e-book only at https://www.smashwords.com/books/view/119328, where it is available for iPad, Nook, Kobo, Kindle, and most other e-book reading devices. It is also available from most of the other major on-line e-book retailers. Price: $2.99.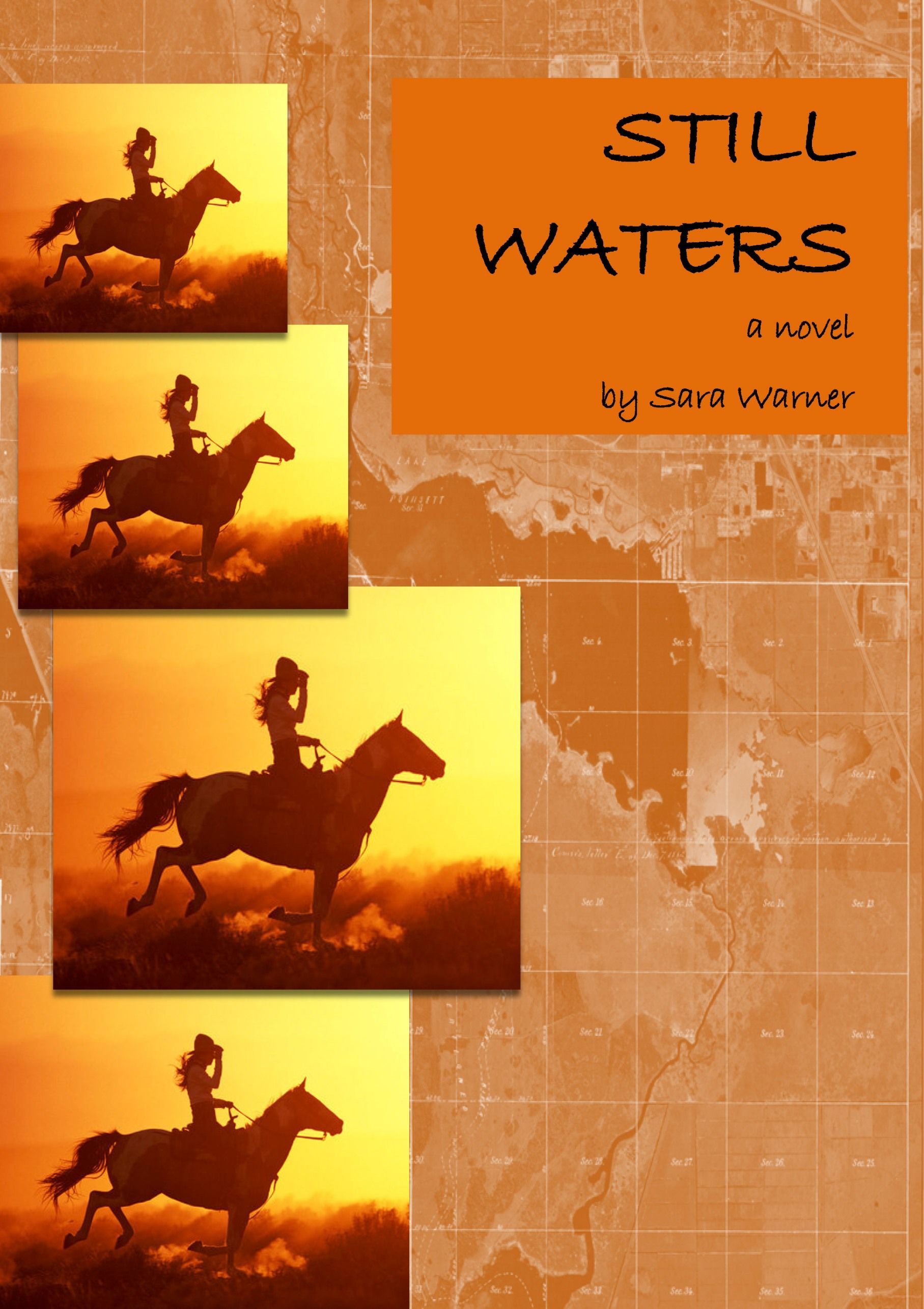 Still Waters, by Sara Warner
When researcher Teena Shostekovich returns home to find her computer files stolen, she suspects it has something to do with the case she's working. But a call from the thief complicates things and nothing gets any clearer when Detective Logan Deo arrives. Meanwhile, as the story of cowgirl Jessie Weston unfolds on the shores of Lake Ponder, Teena and Jessie's paths veer ever closer to collision. This book is the Winner of the 2013 Next Generation Indie Book Awards in General Fiction is a finalist in Suspense/Thriller, and is the overall GRAND PRIZE winner for all fiction. Price: $14.95 trade paperback.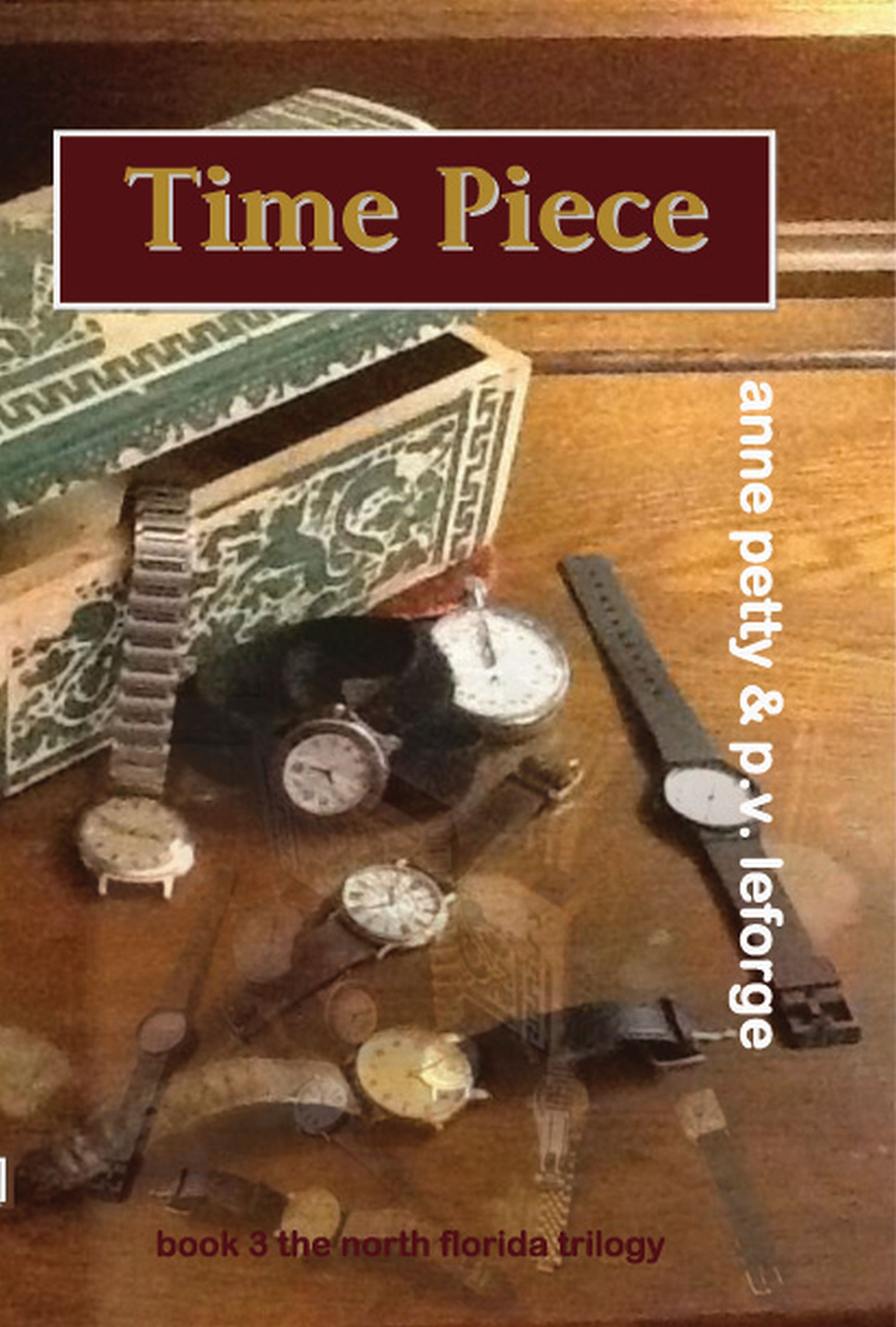 TIme Piece, by P.V. LeForge and Anne Petty
Melanie Love's plans to move to Pensacola to be near the father are jolted sharply when he drives his car into the ocean and drowns, an apparant suicide. Alone in his house--hers now-- she looks for clues that might explain why such an apparantly successful and happy man would take his own life. What she finds is hidden deeply in his own past, into the seemier aspects of the Vietman War, and into time itself.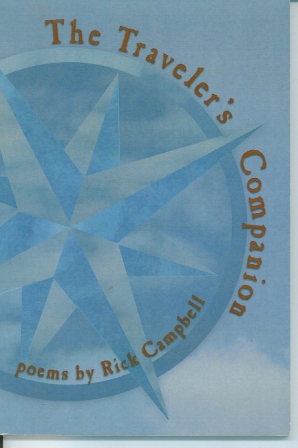 The Traveler's Companion, by Rick Campbell
"Campbell's poems are personal, even intimate, but their metaphors and meanings have a broad and tough reality." --Iron Horse Literary Review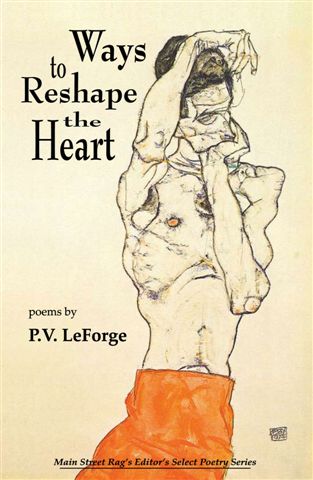 Ways to Reshape the Heart, by P.V. LeForge
LeForge's second full-length book of poems includes poems from 1980-2010. No clinkers in this one. Price: $13.95 trade paperback.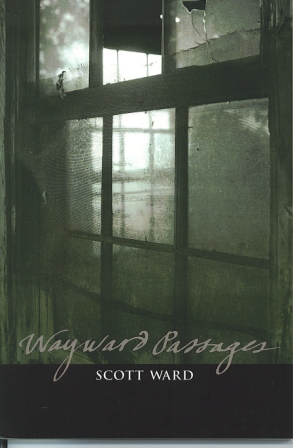 Wayward Passages, by Scott Ward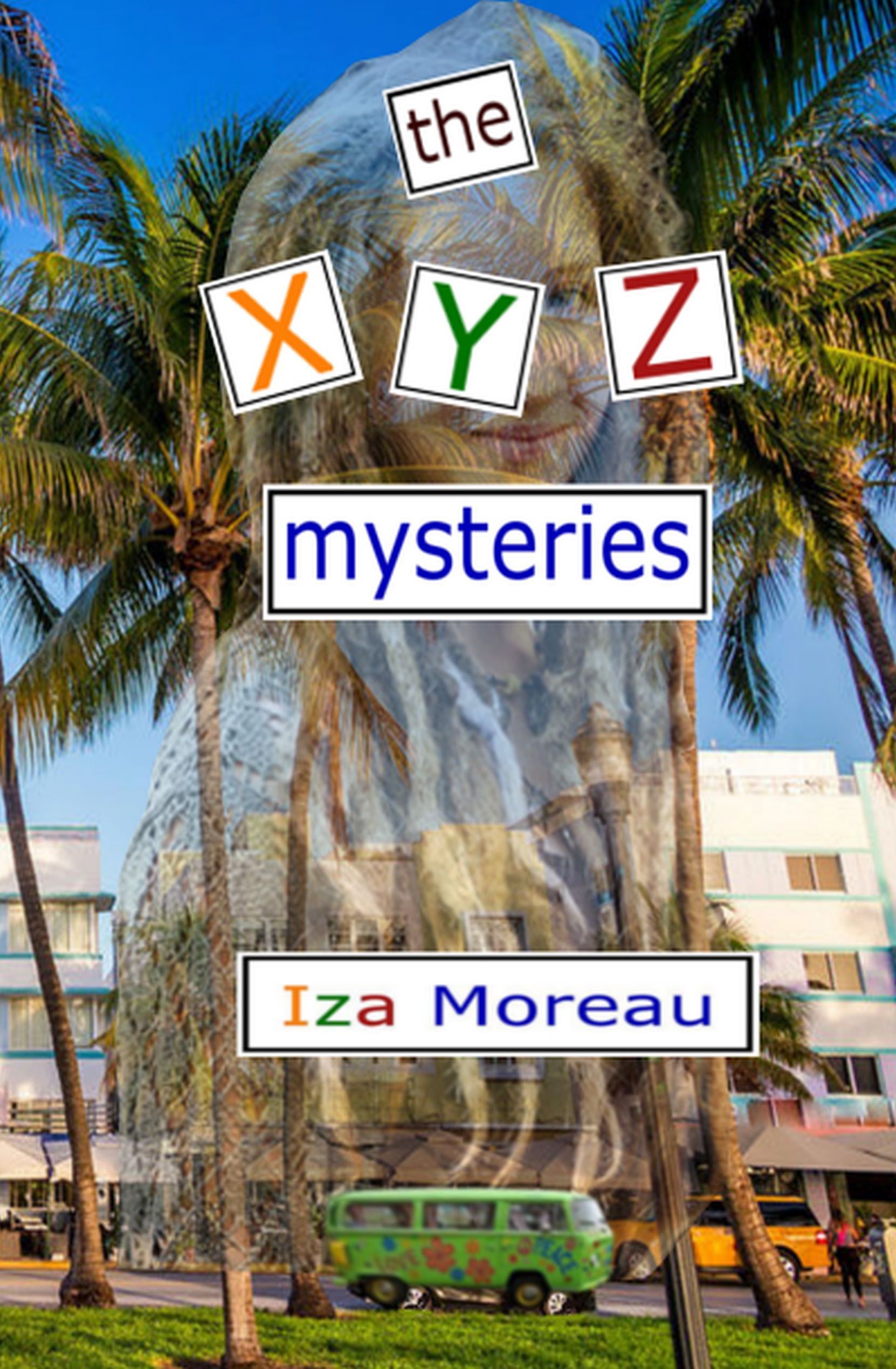 The XYZ Mysteries, by Iza Moreau
Sisters Xande, Yolande, and Zoe Calhoun make up XYZ Investigations in 1974 Miami. The oldest, Xande, is a young hippie with blonde dreadlocks; 23-year-old Yolande is a pistol-packing, curly-haired lesbian, and Zoe, well, Zoe is missing. These six interconnected stories are not only lively and puzzling murder mysteries, they also tell the touching story of the three Calhoun sisters within the context of a very odd time in America's history. Drugs, male hustlers, rock music, spousal abuse, and even horses find their way into Yolande's secret files. By the author of the popular Small Town Series. Price: $14.95 trade paperback.









Ordering Information
We do not have shopping carts and payment buttons, but ordering from Black Bay Books is still quick, easy, and private. Just click here: Order Department , and let us know the following:
Which titles you want to purchase,
The number of copies of each,
Your shipping address,
How you want to pay.
If you choose PayPal as your payment method, we will sent you a PayPal invoice. If you want to send a check or money order, we will send you the address to mail it to by return email. It's pretty easy, really.
And at Black Bay Books, shipping is always FREE, no matter how many copies you order.


Copyright © 2004-2015 Black Bay Farm
Revised -- 01-08-2015